Backyard DIY Projects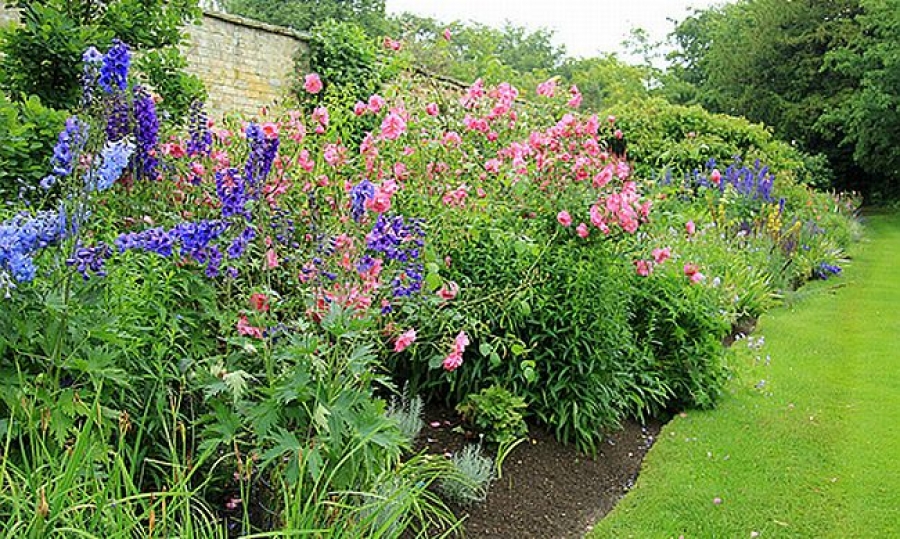 You don't have to pay through the nose to have the best backyard on the block. If you have a few simple DIY skills and know how to use a tape measure and level, you can easily upgrade and update your backyard all on your own.
If you've ever dreamed of a lovely garden path, perennial garden or a privacy fence, but you've hesitated because of cost, now is the time to invest a little sweat equity to create the backyard of your dreams.
Plant a Perennial Garden
Tending perennials may seem daunting to inexperienced gardeners, but in reality, they're some of the easiest flowers to grow. Best of all, plant them once and they return to bloom every year. Perennial gardens make lively backgrounds for your annual plantings. Use them along fences and border porches and decks to add color from early summer to late fall.
To ensure the stability and livelihood of your perennial plants:
Keep the roots wet until you put them in the ground
Plant them in improved soil
Apply regular helpings of water and fertilizer
Place a 3-inch layer of mulch around, but not touching, the plants.
Install a Privacy Fence
Photo by tristanf via Flickr
If you crave a secluded backyard oasis, consider installing a 6-foot or 8-foot section of privacy fence. Your local home improvement store sells this type of fencing in sections. All you have to do is level the terrain and dig the post holes. Use a quick-setting cement to anchor your fence posts, making sure everything is level and square before moving on to the next section.
With a little tenacity, you can install a privacy fence in one weekend. Done properly, it adds privacy and enjoyment to your backyard and value to your home.
Replace Your Pool Liner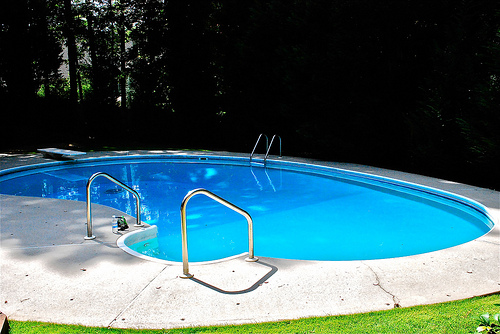 Photo by Creative Ignition via Flickr
It sounds like a difficult challenge, but replacing your pool liner is quite simple when you start with the right tools and quality supplies. Visit webpages such as poolproducts.com inground liner to find the materials you, as a DIYer, need to perform simple maintenance on your in-ground pool. Keep the following points in mind as you replace your pool's liner:
Replace your liner during warm weather
Remove all water and debris from your pool
Avoid over-stretching your replacement liner
Utilize sandbags to secure the base seal
Have a comprehensive understanding of the process before starting.
Hardscape Your Backyard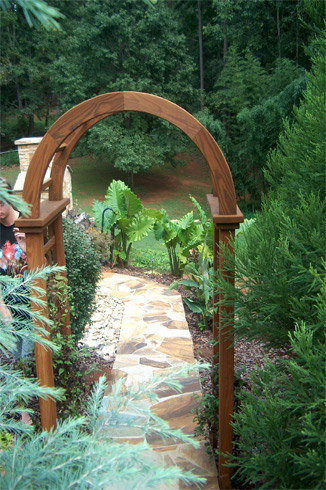 Photo by ARNOLD Masonry and Concrete via Flickr
The addition of pavers, retaining walls, fire pits and patios all add value and comfort to your backyard, but many homeowners don't realize they can easily complete these upgrades without the help of professional landscapers.
Lay decorative pavers on a bed of tamped sand to make an easy patio that stands up to the elements, or layer simple bricks with or without mortar to make attractive and functional retaining walls. A meandering garden path guided by decorative cobblestones can lead to a simple water feature or wooden bench in your garden. Delight your backyard guests and yourself this summer by creating a simple hardscape that complements the design of your home.
Want to estimate your home improvement costs before talking with a contractor? Claim your home for free with bluehammer to estimate costs, secure your home inventory and learn more about your home.
* THIS REPORT IS AN OPINION THAT MAY BE INACCURATE AND IS PROVIDED SOLELY AS AN INFORMATIONAL TOOL NOT DESIGNED TO PROVIDE DEFINITIVE ANSWERS. ALL ELEMENTS ARE OFFERED "AS IS" AND BLUEBOOK EXPRESSLY DISCLAIM ANY AND ALL WARRANTIES, REPRESENTATIONS, AND GUARANTEES OF ANY NATURE, EXPRESS, IMPLIED OR OTHERWISE, INCLUDING BUT NOT LIMITED TO ANY IMPLIED WARRANTIES OF MERCHANTABLITILY, NONINFRINGEMENT, TITLE, QUIET ENJOYMENT, ACCURACY, OR FITNESS FOR A PARTICULAR PURPOSE. IN NO EVENT SHALL BLUEBOOK (OR THEIR SUPPLIERS) BE LIABLE FOR ANY GENERAL, DIRECT, SPECIAL, INCIDENTAL, INDIRECT OR CONSEQUENTIAL DAMAGES OF ANY KIND, OR ANY DAMAGES WHATSOEVER (INCLUDING WITHOUT LIMITATION, THOSE RESULTING FROM USE OF THE PRODUCT, INCLUDING : (1) RELIANCE ON THE MATERIALS PRESENTED, (2) COSTS OF REPLACEMENT GOODS, (3) LOSS OF USE, DATA OR PROFITS, (4) DELAYS OR BUSINESS INTERRUPTIONS, (5) AND ANY THEORY OF LIABILITY, ARISING OUT OF OR IN CONNECTION WITH THE USE OR PERFORMANCE OF INFORMATION) WHETHER OR NOT BLUEBOOK HAS BEEN ADVISED OF THE POSSIBILITY OF SUCH DAMAGES.