Getting your home ready for that big party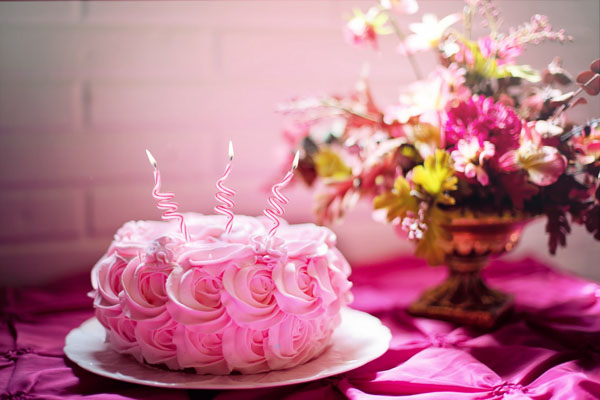 Preparing for a party can be a hectic time - you have a full slate on your to do list, including choosing the menu, preparing food, planning activities, and coordinating decor. It can be easy to overlook one of the most important elements of planning an event, making sure your home is presentable for your guests. Our guide will help you to quickly get your house party-ready so you can focus on all the other things involved in preparing for your event.
The day-to-day activities of any household can make it difficult to keep the house in impeccable condition. Imagine you're a guest and complete a walk-through of your home, starting from the entrance. This can help you to notice things, that you may have, otherwise forgotten. It may help to make a quick list of all the tasks ahead to keep you on track.
Your observations paired with our guide will guarantee that your home will be fabulous before guests arrive.
Step One: Clear the clutter
Remove the clutter from the main areas that your guests will occupy. This includes areas such as your entryway, the kitchen, the guest bathroom, the living room, and the dining room. When decluttering these rooms, pay attention to the tabletops -- stash bills, papers, magazines, toys, and any other items that are taking up space. Additionally, you want to remove potential tripping hazards such as shoes and bags, so that your guests can move around freely during your party.
This is also a good time to clear out your coat closet to make room for your guests' outerwear. You may consider temporarily relocating your family's outerwear to another room in the home that won't be accessed by guests. Don't forget to add extra hangers to the coat closet.
Step Two: Consider Layout
Determine if you will host the event indoors, outdoors, or both. If your guests will be moving through your home, you may want to move the furniture around to make the atmosphere more accommodating to socialization, and make it easier to move around. You can start by removing side tables or other items of furniture that are not essential, and take up a lot of space.
While living rooms are usually laid out for television viewing, think about moving the seating area around for the party. Arrange the furniture for conversation. Perhaps, add in seating areas facing each other, rather than the television.
Step Three: Focus on scent
Scent is one of the first things that guests may notice when they enter your home. Reset odors by cleaning your home, and emptying the trash in each room. If you have the time, you may even want to go as far as washing window and shower curtains.
When you're satisfied that strong odors have been removed, consider purchasing a scented candle to set the mood of the party. Light the candle for about an hour before the party starts to make sure that the scent permeates in your home.
Step Four: Decorate
Here comes the fun part! Now that your home is clean and clutter-free, furniture is laid out to encourage conversation, and you've chosen a signature scent, you can turn your attention to adding beautiful touches to make your home more comfortable and inviting. Items such as fresh flower arrangements, photographs and table settings go a long way to make your home more welcoming.
Once you're done with the steps, do another walk through of your home, and again try to take on the perspective of a guest to see how they will experience your home.
Want to estimate your home improvement costs before talking with a contractor? Claim your home for free with bluehammer to estimate costs, secure your home inventory and learn more about your home.
* THIS REPORT IS AN OPINION THAT MAY BE INACCURATE AND IS PROVIDED SOLELY AS AN INFORMATIONAL TOOL NOT DESIGNED TO PROVIDE DEFINITIVE ANSWERS. ALL ELEMENTS ARE OFFERED "AS IS" AND BLUEBOOK EXPRESSLY DISCLAIM ANY AND ALL WARRANTIES, REPRESENTATIONS, AND GUARANTEES OF ANY NATURE, EXPRESS, IMPLIED OR OTHERWISE, INCLUDING BUT NOT LIMITED TO ANY IMPLIED WARRANTIES OF MERCHANTABLITILY, NONINFRINGEMENT, TITLE, QUIET ENJOYMENT, ACCURACY, OR FITNESS FOR A PARTICULAR PURPOSE. IN NO EVENT SHALL BLUEBOOK (OR THEIR SUPPLIERS) BE LIABLE FOR ANY GENERAL, DIRECT, SPECIAL, INCIDENTAL, INDIRECT OR CONSEQUENTIAL DAMAGES OF ANY KIND, OR ANY DAMAGES WHATSOEVER (INCLUDING WITHOUT LIMITATION, THOSE RESULTING FROM USE OF THE PRODUCT, INCLUDING : (1) RELIANCE ON THE MATERIALS PRESENTED, (2) COSTS OF REPLACEMENT GOODS, (3) LOSS OF USE, DATA OR PROFITS, (4) DELAYS OR BUSINESS INTERRUPTIONS, (5) AND ANY THEORY OF LIABILITY, ARISING OUT OF OR IN CONNECTION WITH THE USE OR PERFORMANCE OF INFORMATION) WHETHER OR NOT BLUEBOOK HAS BEEN ADVISED OF THE POSSIBILITY OF SUCH DAMAGES.