Remodeling Your Outdoor Patio On A Budget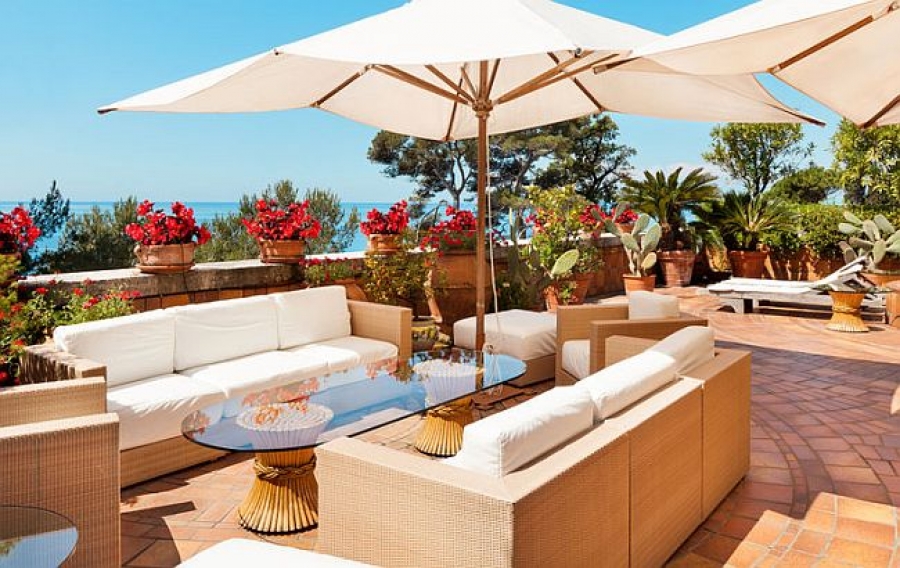 Creating and sticking to a home improvement project's budget is about as easy and comfortable as pulling teeth. But when it comes to a task as exciting as an outdoor space remodel, it's necessary to think and talk about the budget before taking any further steps.
The good news is that with a little practice and some research, you'll be able to conquer your patio design project and stay within your financial boundaries - and maybe even have a little left over for that kitchen cabinet remodel you've been dreaming of tackling next!
Plan and Prioritize
It's time to plan the actionable steps. Make sure your supply list includes preparation items, tools and decorative accessories. If you're redoing the outdoor brick pathway, will you be using any of the old brick? What type of concrete is needed, and is there a less expensive alternative? Are you looking to go eco-friendly or simply cheap and efficient? Nail down the details beforehand to eliminate potential headaches while shopping.
Research Realistically
When embarking on any new project, start by going over what resources you have on hand. Do you have an account allocated for home renovations, designated money under your mattress or a forgotten gift card or coupon in your desk drawer?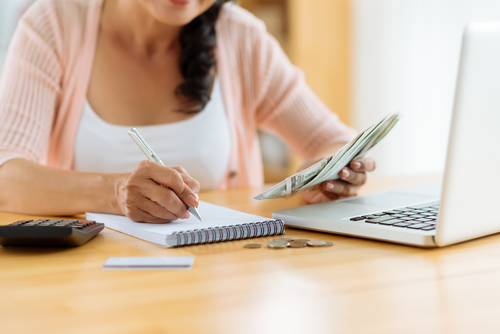 Next, whether you're looking to replace a brick walkway or reupholster outdoor furniture, research similar projects that have been completed near your location. Entirely finished, up-to-date design projects will be the most accurately quoted. If you are meticulous in your research, you can model your project after a successful one and plan on how to use your funds most effectively.
Taking all these factors into consideration, target each piece of the project to create a holistic budget. Then, purchase a gift card at the retailers where you intend to purchase supplies during the course of the project. Stores like The Home Depot even offer Project Cards and DIY Cards exactly for this purpose, so by allocating the money up front, you'll be able to monitor the funds, see how they're being spent, and avoid going over budget. Plus, you can safely give the card to a contractor to purchase supplies, without the concern of handing off a credit card to a stranger (and you'll be able to see exactly what things cost).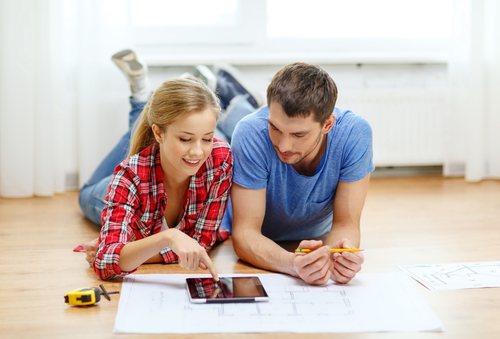 Editor in Chief
Let's be realistic—it's pretty common to grab a few extra items while roaming the aisles. Whether these are things you forgot to list or their shininess just happens to catch your eye, do a quick calculation to determine if those extra items are simply fun add-ons—or budget breakers. While outdoor lanterns could seem like a necessity for the atmosphere you wish to create, they may be out of reach, for now.
Make sure to consider taxes, construction fees, labor costs, cleaning materials and any extra expenses you may have overlooked while budgeting. A good rule of thumb is to subtract 15-20% from your total available funds and rely on that as the amount you can use to purchase actual project materials. Once you've reached a hard number, edit your cart, and then edit it again to pare down to the true essentials. You're now ready to begin your remodel!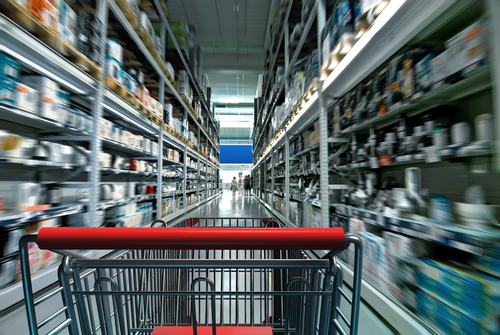 Review and Refine
Even after the construction of your new patio is completed, you may notice that something is missing. Maybe the new walkway needs some romance or the reupholstered furniture needs one more layer of color. Then what? This is when you can go back for those add-ons that you edited from your cart previously. If you have a little bit left on your gift card, bring in some greenery, textiles or lighting to spruce up your space while you save up for some more elaborate upgrades.
When your birthday or the holidays come around, consider asking friends and family to give you specific gift cards so you can continue your renovation process. With outdoor patios or backyard spaces, it's easy to switch up the decor seasonally to make the area look new, again and again.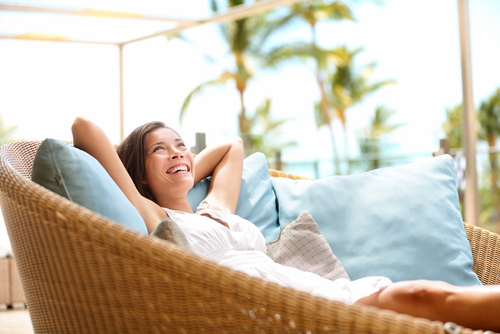 Although it's not easy, budgeting for an outdoor remodeling project is a task that will result in a beautiful, tranquil space you can be proud of. Remember to stick to your guns and go with your gut when starting projects and making big purchases. Ask advice from people who have completed a similar project and consider—and differentiate—your wants from your needs. Before you know it, you'll have a brand new outdoor area ideal for relaxing, entertaining guests and gazing up at the stars.
Want to estimate your home improvement costs before talking with a contractor? Claim your home for free with bluehammer to estimate costs, secure your home inventory and learn more about your home.
* THIS REPORT IS AN OPINION THAT MAY BE INACCURATE AND IS PROVIDED SOLELY AS AN INFORMATIONAL TOOL NOT DESIGNED TO PROVIDE DEFINITIVE ANSWERS. ALL ELEMENTS ARE OFFERED "AS IS" AND BLUEBOOK EXPRESSLY DISCLAIM ANY AND ALL WARRANTIES, REPRESENTATIONS, AND GUARANTEES OF ANY NATURE, EXPRESS, IMPLIED OR OTHERWISE, INCLUDING BUT NOT LIMITED TO ANY IMPLIED WARRANTIES OF MERCHANTABLITILY, NONINFRINGEMENT, TITLE, QUIET ENJOYMENT, ACCURACY, OR FITNESS FOR A PARTICULAR PURPOSE. IN NO EVENT SHALL BLUEBOOK (OR THEIR SUPPLIERS) BE LIABLE FOR ANY GENERAL, DIRECT, SPECIAL, INCIDENTAL, INDIRECT OR CONSEQUENTIAL DAMAGES OF ANY KIND, OR ANY DAMAGES WHATSOEVER (INCLUDING WITHOUT LIMITATION, THOSE RESULTING FROM USE OF THE PRODUCT, INCLUDING : (1) RELIANCE ON THE MATERIALS PRESENTED, (2) COSTS OF REPLACEMENT GOODS, (3) LOSS OF USE, DATA OR PROFITS, (4) DELAYS OR BUSINESS INTERRUPTIONS, (5) AND ANY THEORY OF LIABILITY, ARISING OUT OF OR IN CONNECTION WITH THE USE OR PERFORMANCE OF INFORMATION) WHETHER OR NOT BLUEBOOK HAS BEEN ADVISED OF THE POSSIBILITY OF SUCH DAMAGES.