It's A Great Time for Decluttering Your Home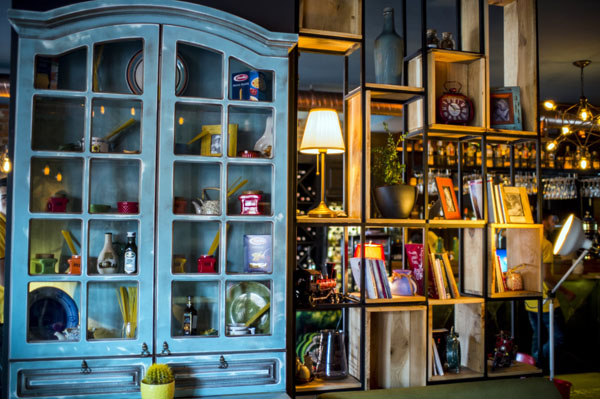 It's always great to take some time from your busy schedule to declutter your home. While it may not always be enjoyable, here are some useful tips that can make decluttering easy and well worth it.
Beneficial Areas to Declutter
One of the best, yet easily forgotten places to declutter is your closet. Between getting ready for work and trying to find that perfect weekend outfit, the closet can easily become the messiest place in your home. Shoes get kicked aside, and clothes get tossed but when you're in a rush, who cares? You put off cleaning until you get home, but by the time you get home you're too tired. Now you have to wake up and do it all again.

Organizing your closet is great because it saves you time in the long run. For example, hanging your clothes in grouped categories such as all long sleeve shirts together, and all short sleeve shirts together. This eliminates time when searching for a specific top and helps you to quickly decide which one you want to wear. If you add shelves you can display your bags and belts, or other small accessories for an efficient view and even add racks to sit shoes on giving you more closet floor space.

Another great place to declutter is your junk drawer. Yes, I know it's called a junk drawer for a reason, but that doesn't mean it has to be so junky. Decluttering your junk drawer can help you find items you thought were missing, remind you of items you forgot about, or even help you realize you're hoarding a lot of things you don't need.

One of the last and most overlooked places to declutter actually stares you in the face every day, and that is your medicine cabinet. Most of us don't check expiration dates on the things we buy, and if we do we still tend to forget when these things are nearing its expiration date or even passed it. Between old medication and nearly empty tube bottles, you can gain a lot of space by throwing these things away.
Benefits of Decluttering
Stress Relief

Most people don't know this, but a lot of the time having cluttered surroundings can be the cause of stress, it can make it hard to think clearly and contribute to disorganization in your overall life. When you begin to declutter areas in your home you'll realize the impact it makes on decreasing stress.

Health

Decluttering not only positively affects stress levels, but it can improve your health overall. This is possible because lowering stress levels, and boosting your surroundings improves the mood and creates positive mental health which is one of the keys to overall health.

More Space

Having more space is always necessary. You can't bring in more good stuff if there's a bunch of old stuff occupying its space right? Of course, there are some things you will want or even need to keep, but when you create space you make room for better things to come.

Donation

If you don't need it, why keep it? You don't have to throw everything away though, especially if it's still in good condition. There are plenty of people who can make use of your old items. One's trash, another's treasure.
Want to estimate your home improvement costs before talking with a contractor? Claim your home for free with bluehammer to estimate costs, secure your home inventory and learn more about your home.
* THIS REPORT IS AN OPINION THAT MAY BE INACCURATE AND IS PROVIDED SOLELY AS AN INFORMATIONAL TOOL NOT DESIGNED TO PROVIDE DEFINITIVE ANSWERS. ALL ELEMENTS ARE OFFERED "AS IS" AND BLUEBOOK EXPRESSLY DISCLAIM ANY AND ALL WARRANTIES, REPRESENTATIONS, AND GUARANTEES OF ANY NATURE, EXPRESS, IMPLIED OR OTHERWISE, INCLUDING BUT NOT LIMITED TO ANY IMPLIED WARRANTIES OF MERCHANTABLITILY, NONINFRINGEMENT, TITLE, QUIET ENJOYMENT, ACCURACY, OR FITNESS FOR A PARTICULAR PURPOSE. IN NO EVENT SHALL BLUEBOOK (OR THEIR SUPPLIERS) BE LIABLE FOR ANY GENERAL, DIRECT, SPECIAL, INCIDENTAL, INDIRECT OR CONSEQUENTIAL DAMAGES OF ANY KIND, OR ANY DAMAGES WHATSOEVER (INCLUDING WITHOUT LIMITATION, THOSE RESULTING FROM USE OF THE PRODUCT, INCLUDING : (1) RELIANCE ON THE MATERIALS PRESENTED, (2) COSTS OF REPLACEMENT GOODS, (3) LOSS OF USE, DATA OR PROFITS, (4) DELAYS OR BUSINESS INTERRUPTIONS, (5) AND ANY THEORY OF LIABILITY, ARISING OUT OF OR IN CONNECTION WITH THE USE OR PERFORMANCE OF INFORMATION) WHETHER OR NOT BLUEBOOK HAS BEEN ADVISED OF THE POSSIBILITY OF SUCH DAMAGES.