Are You Prepared For Disaster?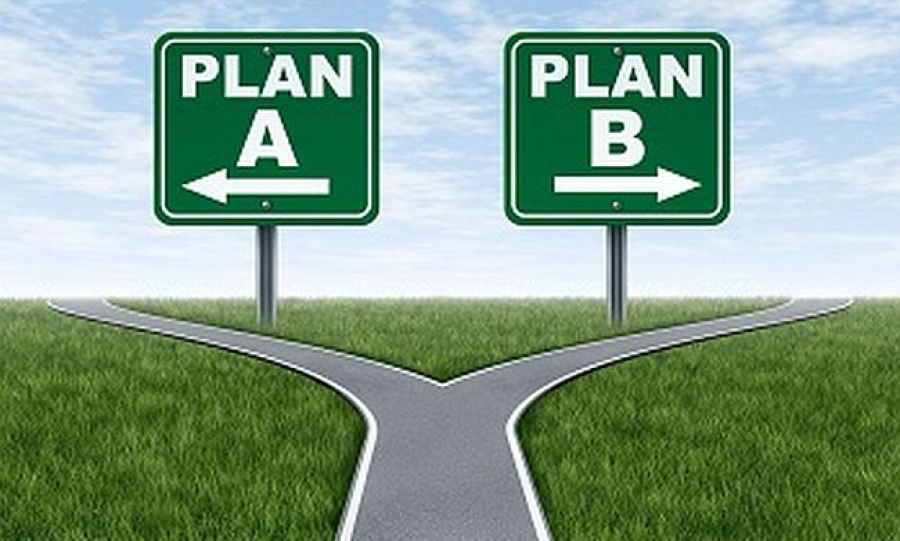 How prepared are you if natural disaster descends on your home?
Natural disasters surround us. TV and online video bring home the devastation: forest fires, floods, hurricanes, storm surges, tornados, earthquakes, heat waves, mud slides...
Our first reaction is to pitch in and help...donations of food, clothing, daily basics, building materials, hands-on assistance, and cash are essential and welcome. Hundreds continue to roll up their sleeves — real and virtual — and pitch in to rebuild lives, homes, and communities.
After taking time to give thanks that your family and home were spared, why not take the demonstrated lessons of hardship to heart and make sure you're as prepared as possible should natural disaster strike.
Our Seven Disaster Management Strategies for your real estate may shift the odds in your favor if trouble strikes:
#1. Insurance: Do you know exactly what your property insurance covers and what it does not?
Most policy holders do not understand their home insurance (or other insurance for that matter). This is not surprising since policies are not written in plain language designed to clarify details for those who pay the premiums. Talk to your insurance broker — and to a few other insurance companies — to clarify whether the coverage you have is all that you need. If you live near water — a reservoir, river, lake or the ocean — find out about flood insurance, your level of disaster risk, and alternatives. Pay attention to how FEMA and other agencies support flood and other victims to decide what makes sense for your family home.
#2. Irreplaceable: How safe are your most valued possessions?
Most people include family photos, personal memorabilia, jewelry, art, and collectibles as their treasured belongings. The trend toward finished basements has placed irreplaceables kept there in jeopardy. This lower level is usually the first to flood for any one of a number of reasons. Have you made digital copies of photos and documents and taken videos of each room to assist with insurance claims — all of which should be kept in a safe place off site?
#3. Grading and Landscaping: Is your lot properly graded to move water away from your home and/or landscaped to provide separation from wildfire?
The land's slant or grade is an essential first step toward keeping water — rainwater or flood water — out of your home. If you live near forest or grassland, landscaping that protects your home from wildfire is vital. For instance, plant new trees away from your home. This way, when they are full grown, trees will not transfer fire to your home or fall on your house.
#4. Building Codes: Is your home designed and built to take advantage of modern building materials and techniques which will better withstand common types of local natural disasters?
Building codes and fire-safety standards are government regulations that raise construction standards to reduce maintenance costs, improve safety, and minimize damage during natural disasters typical for the area. When building in an area with no or low-level codes, set your own higher standards.
Document what you've done and why to increase property value. These improvements may also lower insurance cost.
#5. Disaster Plans: Does your family have a fire escape plan and a disaster plan for regrouping if you get separated off-site?
When was the last time you considered fire safety features, drew up family escape plans, or had a family fire drill? How could you escape from the room you are currently in if fire cut off the usual exit? If fire starts, how would your children and other family members safely exit your home from any of the other rooms? Does every room have functional exit alternatives? Don't wait for wildfire, flood, or storms to talk with your family about how to regroup and stay safe should disaster strike while they are at school or work. Cell phones are great, but they are often knocked out in a storm. Have at least one non-cell Plan B in place.
#6. Their Disaster Plans: Do you know the details of local and state comprehensive disaster plans?
Which disaster management strategies does your community and state have in place to protect their residents and minimize property damage? Hoping for federal bail-out is not a disaster management strategy. Check with local government and elected representatives to learn what has been decided and what is under discussion. Are you satisfied that their efforts represent all that can be done for your neighborhood?
#7. Stock Up: How long could you be safe and self-sufficient if disaster struck your community?
You've watched news footage of people making frantic last minute dashes for food, water, and batteries when disaster is imminent. Do you have supplies of canned and dried foods, bottled water (72 hours worth is a good start), batteries, and other essentials (diapers, medications, etc.) on hand just in case? Governments and relief agencies can't reach everyone in the first days after disaster strikes. How long could you keep your family relatively comfortable and safe after a natural disaster?
Hoping that disaster never strikes you is not a disaster management strategy.
For more on proactive home safety: "Seven Essentials for Buying a Safe Home"
Want to estimate your home improvement costs before talking with a contractor? Claim your home for free with bluehammer to estimate costs, secure your home inventory and learn more about your home.
* THIS REPORT IS AN OPINION THAT MAY BE INACCURATE AND IS PROVIDED SOLELY AS AN INFORMATIONAL TOOL NOT DESIGNED TO PROVIDE DEFINITIVE ANSWERS. ALL ELEMENTS ARE OFFERED "AS IS" AND BLUEBOOK EXPRESSLY DISCLAIM ANY AND ALL WARRANTIES, REPRESENTATIONS, AND GUARANTEES OF ANY NATURE, EXPRESS, IMPLIED OR OTHERWISE, INCLUDING BUT NOT LIMITED TO ANY IMPLIED WARRANTIES OF MERCHANTABLITILY, NONINFRINGEMENT, TITLE, QUIET ENJOYMENT, ACCURACY, OR FITNESS FOR A PARTICULAR PURPOSE. IN NO EVENT SHALL BLUEBOOK (OR THEIR SUPPLIERS) BE LIABLE FOR ANY GENERAL, DIRECT, SPECIAL, INCIDENTAL, INDIRECT OR CONSEQUENTIAL DAMAGES OF ANY KIND, OR ANY DAMAGES WHATSOEVER (INCLUDING WITHOUT LIMITATION, THOSE RESULTING FROM USE OF THE PRODUCT, INCLUDING : (1) RELIANCE ON THE MATERIALS PRESENTED, (2) COSTS OF REPLACEMENT GOODS, (3) LOSS OF USE, DATA OR PROFITS, (4) DELAYS OR BUSINESS INTERRUPTIONS, (5) AND ANY THEORY OF LIABILITY, ARISING OUT OF OR IN CONNECTION WITH THE USE OR PERFORMANCE OF INFORMATION) WHETHER OR NOT BLUEBOOK HAS BEEN ADVISED OF THE POSSIBILITY OF SUCH DAMAGES.