Using the bluehammer™ property tools for a specific property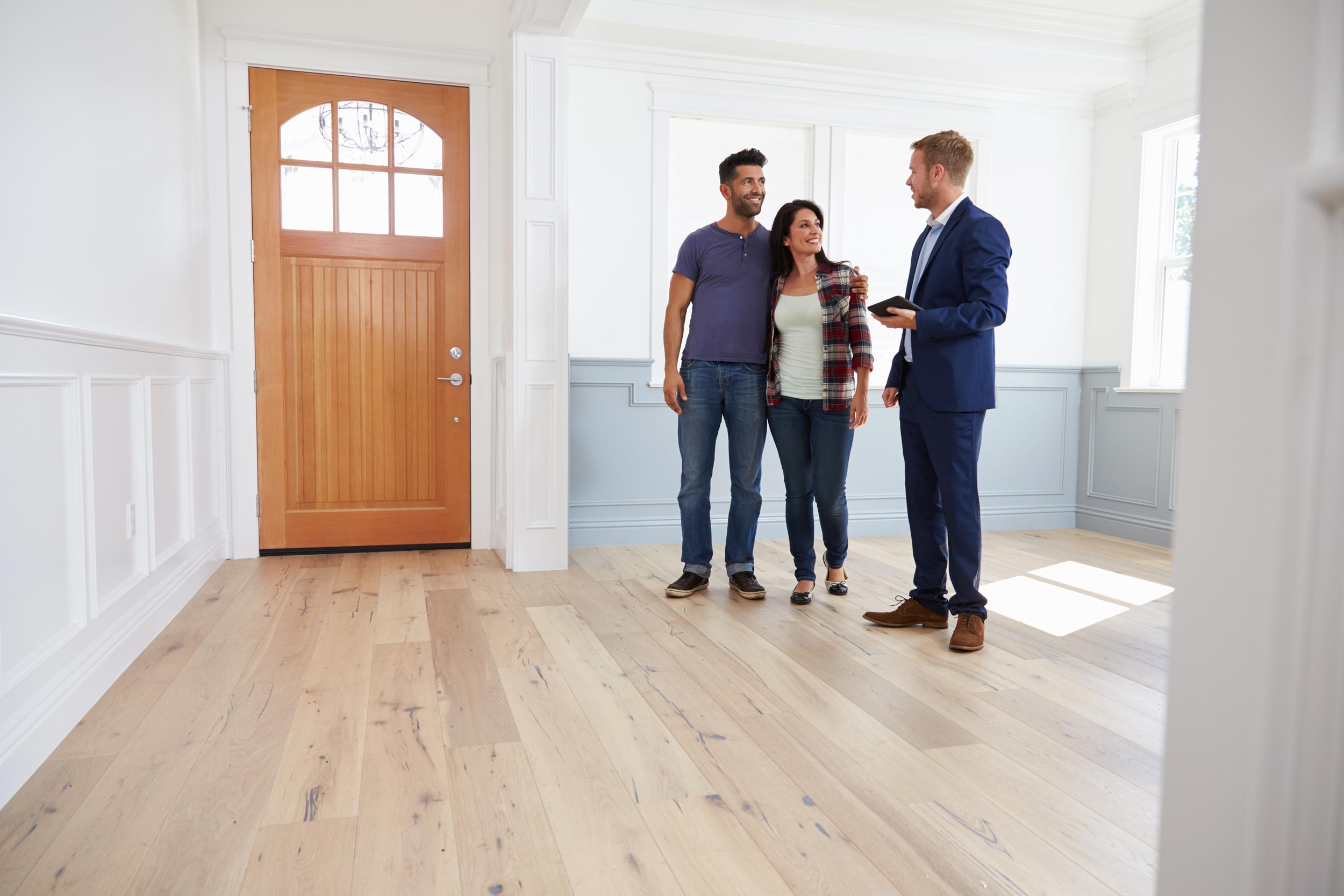 Whether it's before, during or after the sale, bluehammer property tools are a valuable asset to your sales process
bluehammer™ property tools are designed to provide valuable information for homeowners, helping them make better informed decisions about their property. Real Estate Agents have the ability to utilize these tools for any property they are showing, selling or buying resulting in added expertise and value in their offering.
What tools are available?
Home Improvement Calculator

Estimate repair or remodel project costs on the spot to provide your clients the true cost of home ownership. The bluehammer home improvement calculator is easy to use and provides you the ability to estimate mutliple project costs from kitchen and bath remodels to thermostat replacement.

Home InventoryYou have the ability to transfer any property to your clients as a digital welcome kit. Adding appliance information to the Home Inventory tool provides the potential homeowner with an idea of what comes with the property that can be output in a single report if desired. Once that property is transferred, the serial number, make and model information becomes a valuable resource to the homeowner.
Home Reports

Aside from running a report on the home inventory items, you also have the ability to run a Homeowners Insurance report. The Homeowners Insurance report provides you with the estimated replacement cost (what it would cost to rebuild your home) for the property along with any up-grades that might affect the cost. This is a great report for the homeowner to gauge against their current coverage or to take with them when engaging with an insurance agent.

Service Providers

Add trusted painters, handymen or any other service providers you recommend in your area to the digital address book and provide your client with a team for their home. Of course don't forget to add yourself!
How to start using the bluehammer property tools
To use the homeowner tools for a specific property you first need to create that property. Follow the steps below to create a new property and start using the tools.
Log in and navigate to the "Homeowner Tools" section

Click on the "Homeowner Tools" link in the left hand menu of your dashboard

Click the "Set Up A New Property" button

This will bring you to the property address screen. Enter the property address and bed/bath count and click "Let's Do This".

You now are in that home's dashboard

You now have the ability to use all the tools for that property. To use a tool, simply click on that tools button to begin.

Exit the property and return to your dashboard

When finished with that property, return to your dashboard by clicking the "Exit Property Set-Up" link in the red box. You are now returned to your dashboard.

To return to a property

Click on the "Homeowner Tools" link in the left hand menu of your dashboard. Any property you have already created will be in your "open properties" list. Simply click on the address to return to that property and use the tools.
We'll help you every step of the way
When you subscribe to bluehammer, you are provided with informational articles and walk through's about how to best use bluehammer's tools to grow your client base. Click to learn more and get started
Looking to connect with homeowners, increase your engagement and grow your real estate business? Learn how with bluehammer for Real Estate Agents.
* THIS REPORT IS AN OPINION THAT MAY BE INACCURATE AND IS PROVIDED SOLELY AS AN INFORMATIONAL TOOL NOT DESIGNED TO PROVIDE DEFINITIVE ANSWERS. ALL ELEMENTS ARE OFFERED "AS IS" AND BLUEBOOK EXPRESSLY DISCLAIM ANY AND ALL WARRANTIES, REPRESENTATIONS, AND GUARANTEES OF ANY NATURE, EXPRESS, IMPLIED OR OTHERWISE, INCLUDING BUT NOT LIMITED TO ANY IMPLIED WARRANTIES OF MERCHANTABLITILY, NONINFRINGEMENT, TITLE, QUIET ENJOYMENT, ACCURACY, OR FITNESS FOR A PARTICULAR PURPOSE. IN NO EVENT SHALL BLUEBOOK (OR THEIR SUPPLIERS) BE LIABLE FOR ANY GENERAL, DIRECT, SPECIAL, INCIDENTAL, INDIRECT OR CONSEQUENTIAL DAMAGES OF ANY KIND, OR ANY DAMAGES WHATSOEVER (INCLUDING WITHOUT LIMITATION, THOSE RESULTING FROM USE OF THE PRODUCT, INCLUDING : (1) RELIANCE ON THE MATERIALS PRESENTED, (2) COSTS OF REPLACEMENT GOODS, (3) LOSS OF USE, DATA OR PROFITS, (4) DELAYS OR BUSINESS INTERRUPTIONS, (5) AND ANY THEORY OF LIABILITY, ARISING OUT OF OR IN CONNECTION WITH THE USE OR PERFORMANCE OF INFORMATION) WHETHER OR NOT BLUEBOOK HAS BEEN ADVISED OF THE POSSIBILITY OF SUCH DAMAGES.